Our company's most valuable resource is our people. More than anyone, we understand that a strong workforce makes a strong company. We often recall the days of the Spring Factory (the original Vinasoy production facility) struggling to remain in operation, our workforce going for months without salary, products being returned in large quantities…
Fortunately for all concerned, the story did not end with these struggles and shortcomings. From a small factory in the center of Vietnam struggling to make a profit and a company unable to pay its workers a living wage, we were able to stand up and push forward, due in no small part to our team of dedicated workers — creative, inspired, and loyal. This is how we became a strong and respected national brand.
Although we cannot promise the most technologically advanced working environment or the highest salaries, we can promise a working environment that respects the value of each human contribution while at the same time rewards those who contribute their dedication, creativity, and devotion.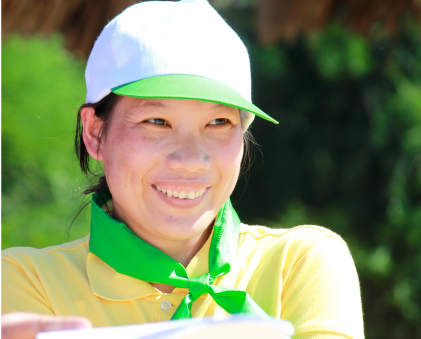 Will our success be your success?
For those who want to join our intelligent, hard-working and dedicated team, we offer you the chance to showcase your abilities.
You are a in a university internship period or a recent graduate
Vinasoy would like to accompany you on your first step to a successful, long-term career, offering you support and advice. We have several support courses which will help you further your knowledge and put into practice your learned skills in a practical environment — the real life experience you need to further your career.
You have work experience?
In our steady march forward, your experience could be exactly the asset we are looking for. We offer you the chance to apply your experience and knowledge to specific tasks that will contribute to our mutual development. Vinasoy has a series of priority policies offering you the chance to showcase your abilities in specific positions and contribute to our ever-growing pool of talent, and thus our long-term stability.