Introducing optimum formulation VinaSoy Soymilk with isoflavones and soy proteins
Isoflavones and soy proteins are two gifts of nature packed with benefits for health and beauty that help reverse the visible effects of aging, contribute to the maintenance of a healthy figure, and promote natural skin radiance.
Using carefully selected 100% pure soybeans rich in natural isoflavones and soy proteins and the latest production equipment supplied by Tetra AlwinSoy, all the nutritions will be kept by the refinement process which results in a high quality product with maximum nutritional retention.
Ho Chi Minh City, 5 April 2012 – Today Vinasoy is pleased to announce a new natural soy milk product.
Being the leading soymilk brand and a recognized leader in soybean product research, Vinasoy is dedicated to the principles of 'inner health and outer radiance' based on a strict adherence to natural ingredients. Vinasoy Pure Soymilk is the result of five years of extensive research, itself part of a longer quest to marry the natural benefits of pure soybeans with a fresh and revitalizing taste.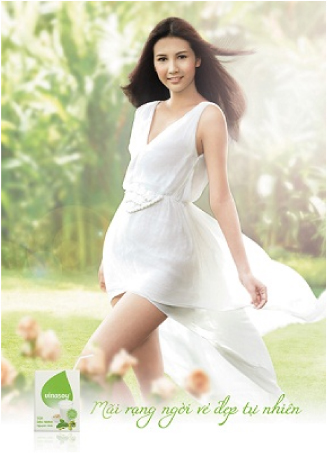 Skincare and the achievement of a natural glow
With over fifteen years of experience concentrated on the research and production of soybean products, Vinasoy is fully dedicated to product research, ingredient source selection and the integration of cutting-edge technologies in our quest to achieve maximum health benefits for our consumers. We are especially proud to introduce a new soymilk product packed with the most natural benefits of our carefully selected soybean and meeting the health and lifestyle needs of our consumers….Vinasoy is not only a leader in the Vietnamese retail market but also in the research and development of such inspired new soybean-based products".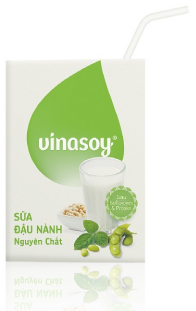 Vinasoy Soymilk with two refined natural ingredients: isoflavones and soy proteins
All of the beans must be selected and washed before entering processing.
Optimum formulation Vinasoy Soymilk is a refined yet at the same time very natural combination of isoflavones and soy proteins, without the need for any nutritional supplementation. The formulation rests on solid scientific principles detailing recommended daily intake amounts.
With 15 years of experience, Vinasoy has become Vietnam's recognized soymilk brand leader, reflected by a 70% market share.** Presently Vinasoy's product range includes Fami soymilk, MeDen soymilk, and Vinasoy Pure Soymilk with isoflavones and soy proteins.
Vinasoy was selected repeatedly between 2001 and 2008 by the American Ministry of Agriculture as the soymilk provider for all schools belonging to Cooperative Food Safety and Nutrition for Schools initiatives in Vietnam, providing free soymilk to students in remote areas of the mountainous and outlying provinces of Dien Bien, Lai chau, Ha Tinh, Quang Binh, Quang Tri, Quang Nam, Quang Nga, and Binh Dinh.