The Vinasoy production line has been secured from the Tetra Pak group of Sweden. This is the only such uniform production line in Vietnam.
With the integration of technologies from Tetra-AlwinSoy, the production system has enabled a breakthrough in the quality of soymilk, allowing the final product to retain a great deal of the natural flavors and nutrients bestowed by nature.The quality of Vinasoy products is always qualified and safety thanks to being backed up by a strict hygiene monitoring system adhering to the HACCP (TCVN 5603:2008) and ISO 9001:2008 international quality control standards..
Benefits of UHT technology
Hygiene and safety are prioritized from the initial steps of cleaning the soy beans, including eliminating unwanted substances such as garbage, poisonous metals, rocks, and imperfections in the beans themselves. With the protection offered by a closed production line, this quality control is preserved all the way to the output of the final product.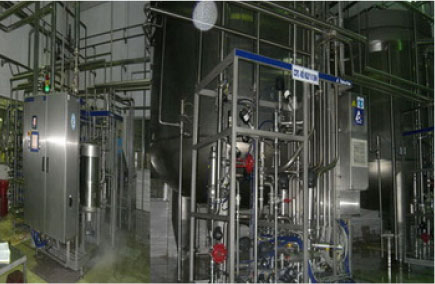 Nutritional retention is achieved through a high-temperature short-timed pasteurization process which ensures the goodness and tastes present in the raw soy beans are preserved in the final product. In addition the production process is able to eliminate certain enzymes naturally present but with negative benefits for health, taste, or smell.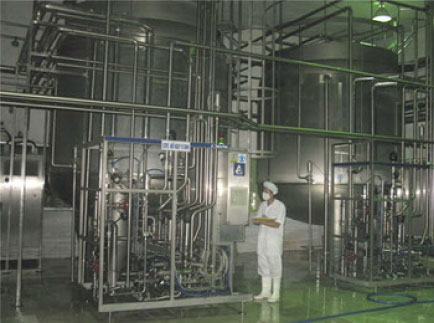 Convenient storage is the result of a packaging process making use of high-quality paper materials. This ensures the product can be enjoyed at any time and place.